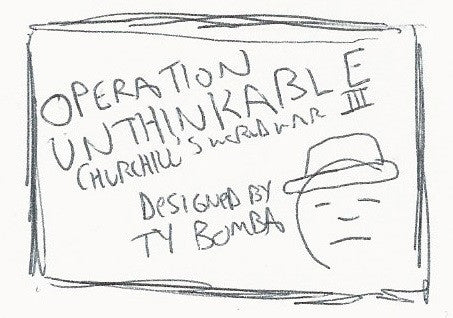 Sometimes, a cover starts with a sketch. (The word sketch is probably being overly generous, given that my drawing skills leave a lot to be desired.) This was the case with Operation Unthinkable. I started by sketching out the cover on a small scrap of paper. A quick sketch, of course, and an imprecise one: the box proportions are roughly there, but are a little too long, and thus a bad approximation of the actual canvas. The text is in my trademark illegible scrawl, and thus it's very irregular and lacks any sense of proportion. Once I select a typeface...
---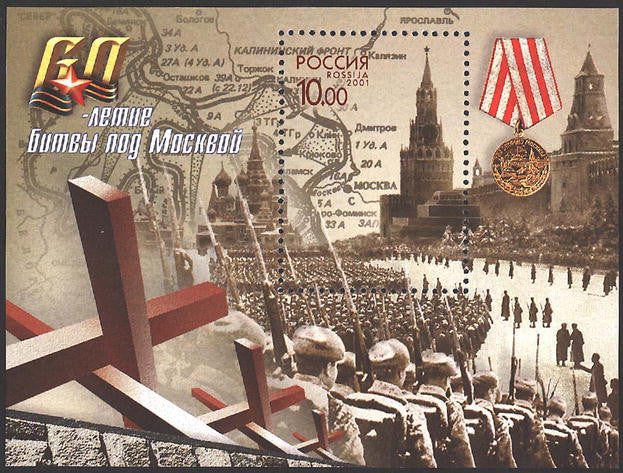 Russian stamp commemorating the 60th anniversary of the Battle of Moscow The first wargame I ever played was James Dunnigan's Drive on Metz, which I constructed following the instructions in his Complete Wargames Handbook. It was... kinda boring, actually. The game was limited to a very small map with very few units, and as a simple, introductory game, it had very few rules. But there wasn't all that much going on; it was too constrained, too simple, too blah. It didn't feel like much of a game; it was more like an exercise. I was, however, somewhat casually intrigued by...
---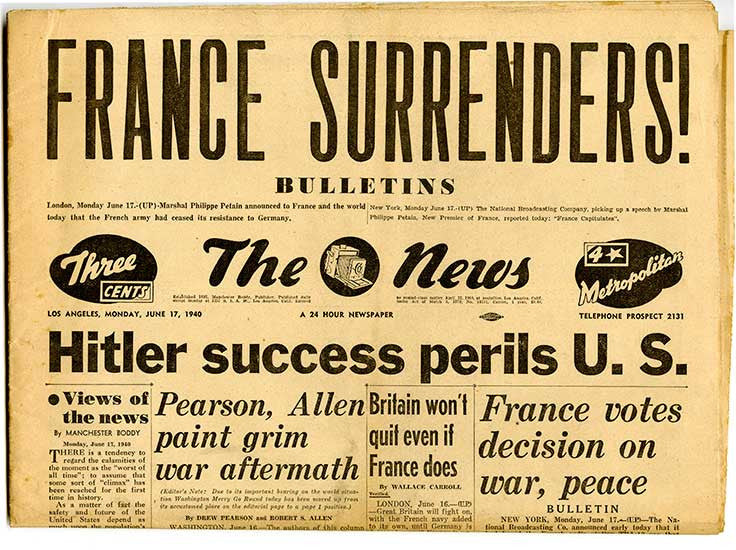 I used the France 1914 map and baseline infantry strengths for my following game, Blitzkrieg! The Attack on the West, 1940 - in Teutons!, given the new, simpler title Blitzkrieg: France 1940.  The difference in this 1940 game is the advent of massed armor groups and airpower, and the dramatically different pace of events demonstrates the difference in outcome of the German offensives in the respective world wars. The teaching/learning value of playing the two games in tandem - the simpler, introductory France 1914 first, of course - is considerable. German invasion of Poland In May of 1940, another European...
---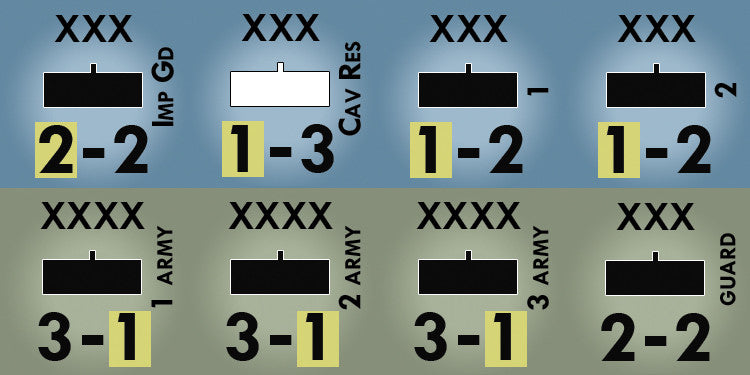 Teutons!: Assaults on the West, 1870-1940 collects three Lou Coatney designs (one each about the Franco-Prussian War and the two World Wars) in a single package. The major aim of the counter design was to clearly differentiate the counters for each game from each other, while maintaining a consistent style. Usually when you have multiple games in a set, or multiple battles each with its own set of counters, they're differentiated by some kind of small letter code or symbol printed on the counter. I'm not a big fan of that, actually, and wanted to find a more overt way...
---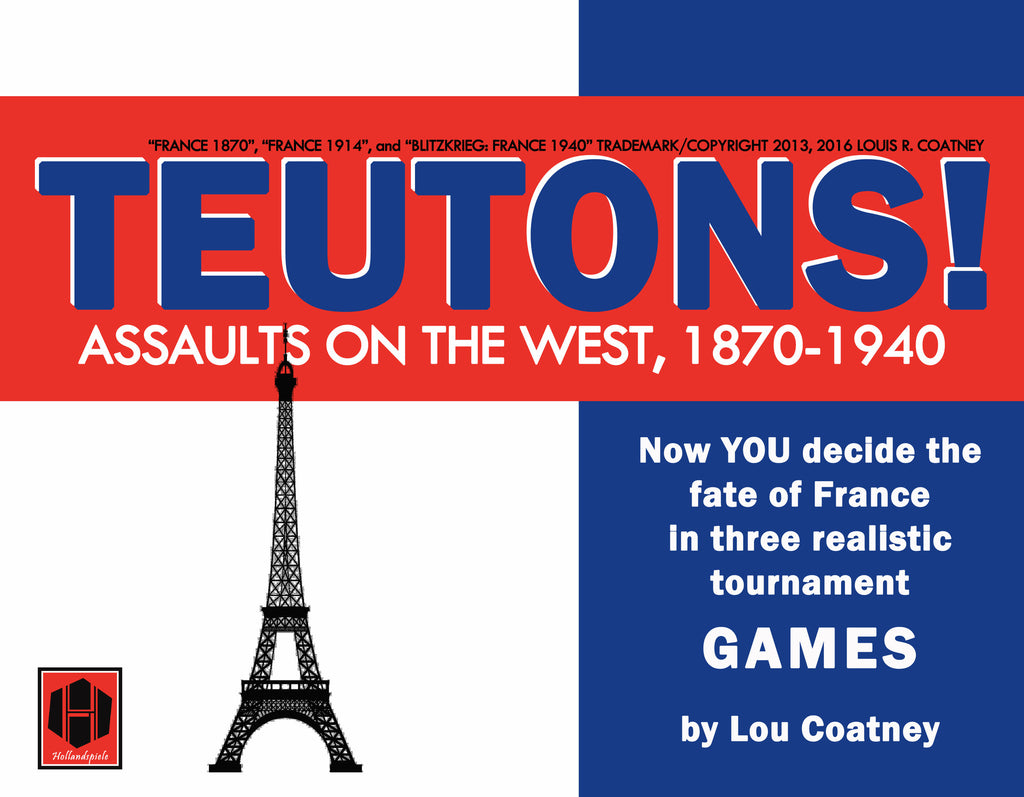 Hex grids. Column shifts. Odds ratios. Zones of control. These are the essential, primordial building blocks of commercial wargaming, invented whole cloth – much like the hobby itself – by Charles S. Roberts and his Avalon Hill Game Company. Many gamers grew up playing the Avalon Hill titles before graduating to more sophisticated simulations. Since the hobby had already started to collapse when I was born, and had started to rebound and grow in new and interesting directions by the time I was aware that it even existed, I didn't have that experience. My first wargames weren't Avalon Hill boxed...