The second game in the Shields & Swords II series is House of Normandy, a "quad" containing four battles of the twelfth century. The first question a prospective purchaser would have is, why does this exist? Even among middle ages aficionados, there's not a huge demand for games on this specific period. None of the battles are famous, nor really the commanders who took part; this is after William conquered, but before Richard became lion-hearted, a bit of history that bridges the gaps between two more interesting eras and as a result is often skimmed past. So, what gives? USS...
---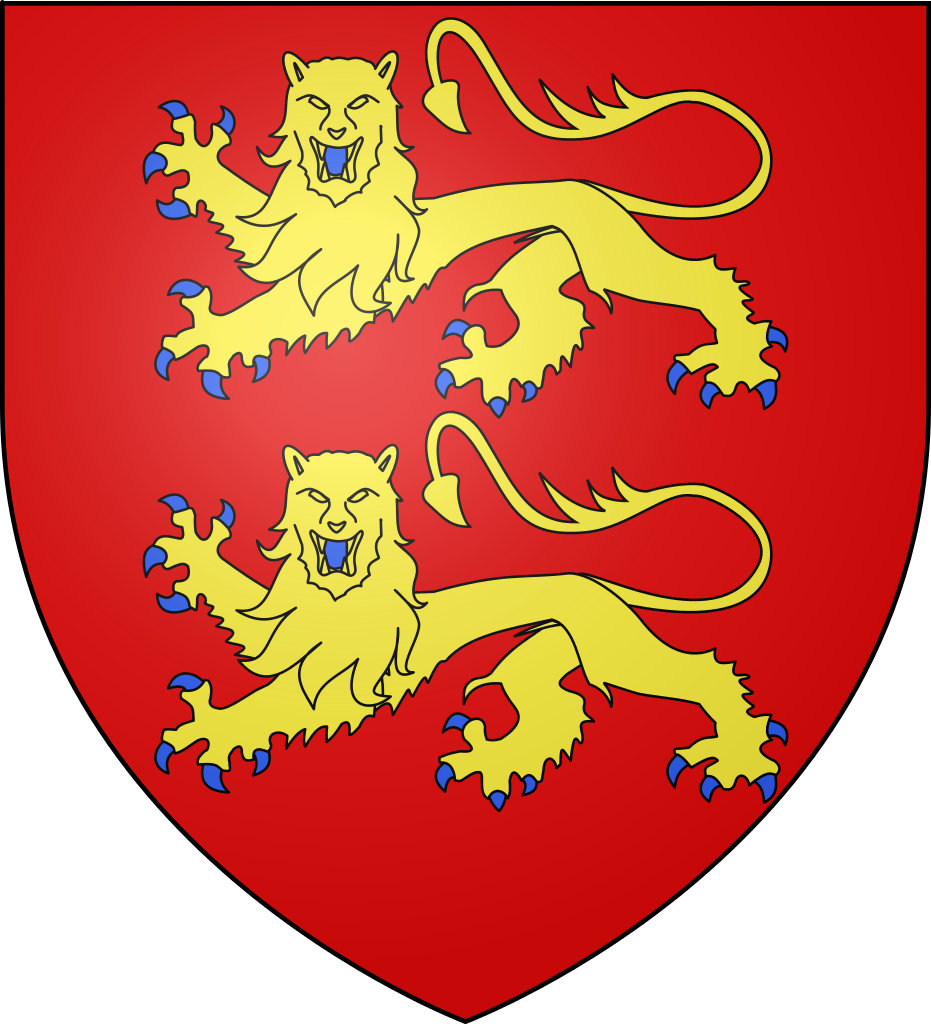 Coat of arms of the duchy of Normandy Units in the Shields & Swords II series have two components: their unit type and their combat class. There are technically eight unit types – veterans, infantry, infantry with range (crossbowmen), levies, levies with range (longbows), heavy horse, light horse, and light horse with range (mounted archers) – though two of them, the crossbows and the mounted archers, have yet to make an appearance in either The Grunwald Swords or House of Normandy. The unit classes determine what cool stuff the units can do: whether they can go into shield wall, whether...
---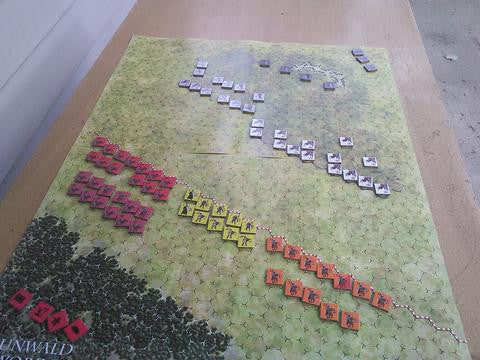 The original monument to the Battle of Grunwald was erected in Kraków for the battle's 500th anniversary. It was destroyed during WWII by the Germans and rebuilt in 1976. Broadly speaking, the Teutonic Player must absolutely protect the camp hexes in his rear at all costs. The Allied Player can win the game immediately if he takes possession of those hexes. The Allied Player's two Polish Wings have the best chance of grabbing it, mostly because they're the ones that are going to stay on the map during the entire game. Naturally, if the Teutonic Player is able to box...
---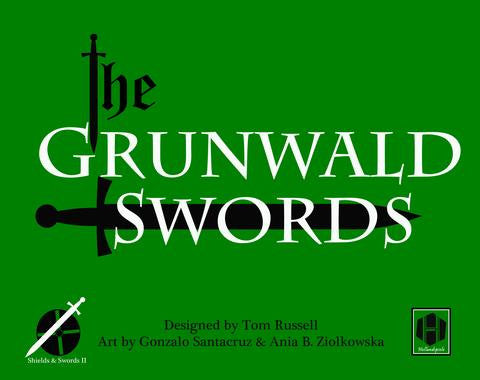 Death of Ulrich von Jungingen, detail from "The Battle of Grunwald, Jan Matejko, 1878 Way back in 2013, I designed an ACW boxed game themed around the Seven Days Battles at Mark Walker's request. For various reasons it was decided in 2015 to break the game's five battles into five separate games for publication in Tiny Battle's folio line. The first game was the second battle to happen chronologically (Gaines's Mill), the second was the fourth (Glendale & White Oak Swamp), then the third (Savage's Station), then the first (Beaver Dam Creek). The reason why it didn't start with Beaver...
---