Every time I do a Table Battles expansion, I add something new. This is as much for me as it is for the players. As of this writing I've put together over fifty scenarios spread across a base game, six expansions, and a magazine insert, and to prevent it from getting monotonous I've had to amuse myself with new toys and ideas. Sometimes this is subtle, as in a new wrinkle to a reaction. For example, the English Civil War expansion had some Counterattacks that reduced the number of hits suffered by the number of dice on the card, a...
---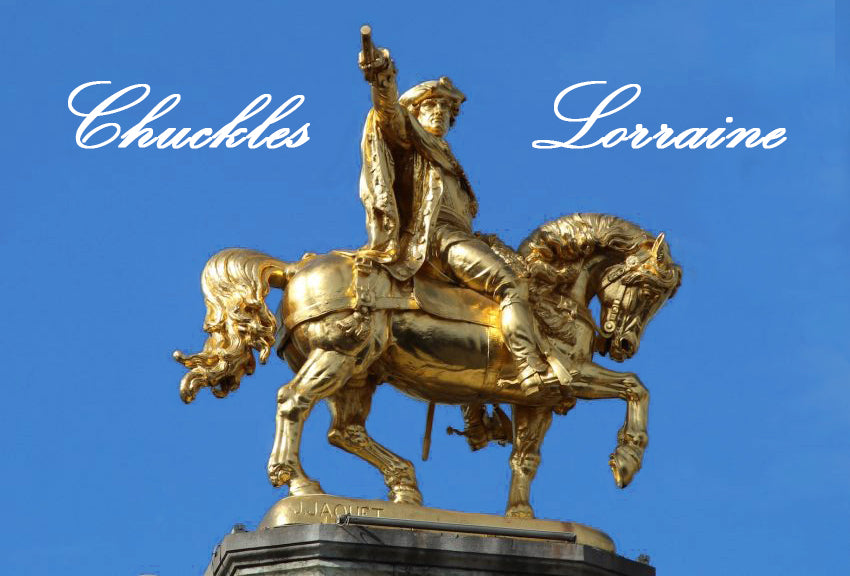 As I write this, I'm just finishing up work on the sixth Table Battles expansion, Great Battles of Prince Charles Alexander of Lorraine. And upon encountering that title, I expect someone to have one of two reactions, either (a) who?, or (b), this is a joke right, please tell me this is a joke. Charles Alexander of Lorraine is not a guy the general populace will have heard of, and among the military history enthusiasts who do recognize the name, he is… not well-regarded. Chosen to command the armies of Austria by his sister-in-law Maria Theresa, he's best known as...
---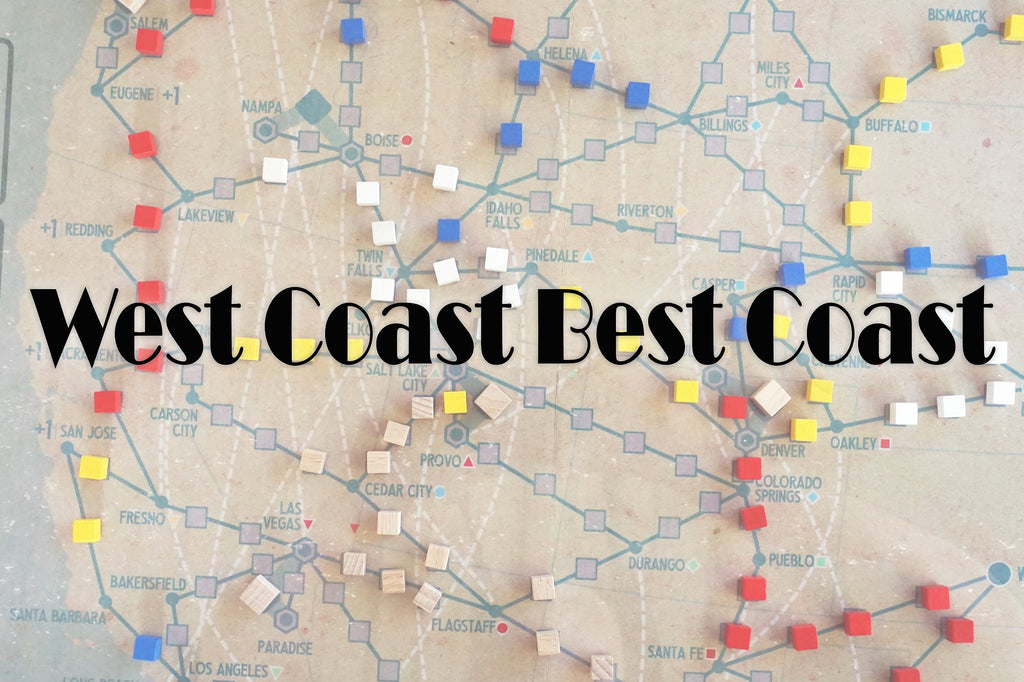 As with many aspects of game design, your creations come from what you know. As someone who has enjoyed Winsomes and cube rails games for quite a while now, I knew that eventually I would try to design one. That journey began one November at a Washington DC coffee shop a couple of years ago. With pen in hand and my design journal open to a new blank page, I began listing characteristics of cube rails games I enjoyed: hex vs. point-to-point maps, stocks and shares, critically-timed dividend payouts, et cetera… Since then, I have designed upwards of nine different...
---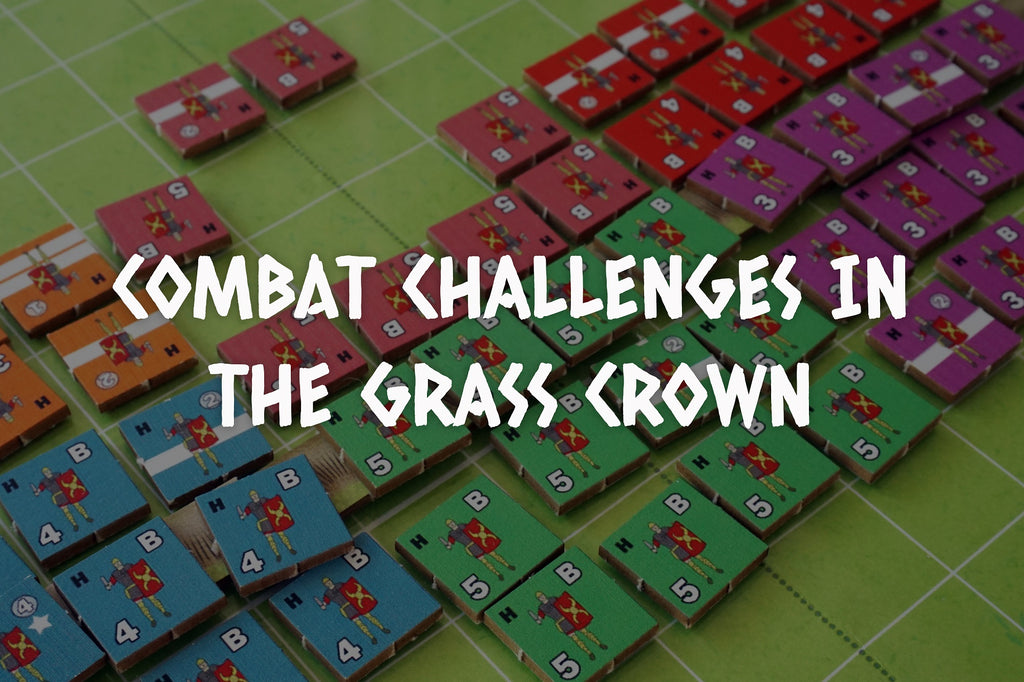 Last week I broke down some of the considerations players will face during the early maneuver stage of a scenario in The Grass Crown. Today, we're going to focus on what happens once the two armies are finally in contact. Just as in With It Or On It, an attack will inflict an Exhaustion result on the attacker or the defender or both, but these results can be resolved by shifting the hit onto an adjacent Fresh Unit in that Wing. It's only when there are no eligible Fresh Units around that an Exhausted Unit will be Eliminated – or...
---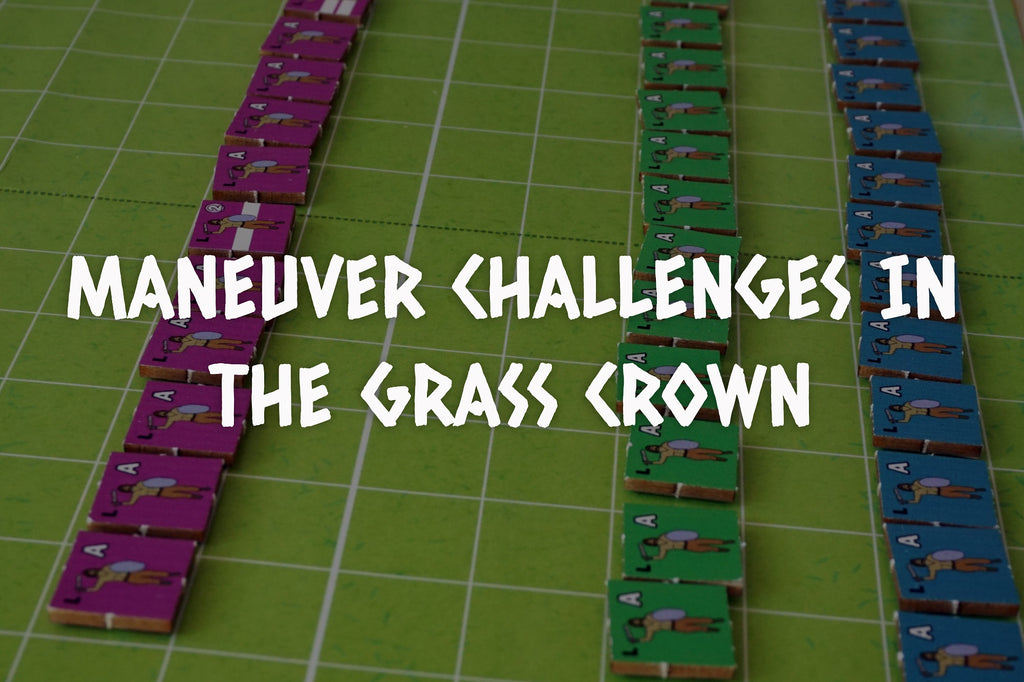 A battle in my new game The Grass Crown unfolds in two distinct stages – one focused on maneuver, and one focused on combat. Each has its own challenges and tensions. I'll talk about the combat next week; this week, we're on the move, baby. As you might expect, the maneuver stage begins with the two armies some distance apart from one another, and is about what happens when you close that distance. Ideally, by the time the two armies come into contact – ushering in the combat stage of the battle – your line will be largely intact, and...