A partial section of a rough prototype map Designers, stop me if you've heard this one before: you create a new game after lots of immersive research. You have a solid set of mechanics that have been designed specifically to represent that historical conflict. You make up a rough map (in my case, using Photoshop) and a set of counters (in my case, scrawling on some sticker paper), and you sit down at the table to give it a spin. You don't expect everything to work - almost nothing ever does the first time around - but you're hoping that...
---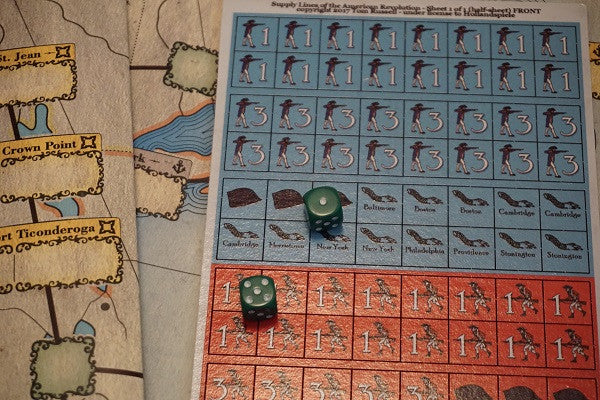 So, when last we saw our plucky, nerdy hero, it was late 2015 and he and his amazing, wonderful, action-hero wife were preparing to start up their own company. With that thought in mind, and with renewed confidence in his abilities honed by a dozen or so subsequent published designs, he turned again to Supply Lines of the American Revolution. There is however another version of this story, which goes:  "Hey, Tom?" "Yes, Mary, oh heart of my heart?"  "You're going to do Supply Lines, right? For our company? Because I really like it."  "Maybe, my lily among the brambles....
---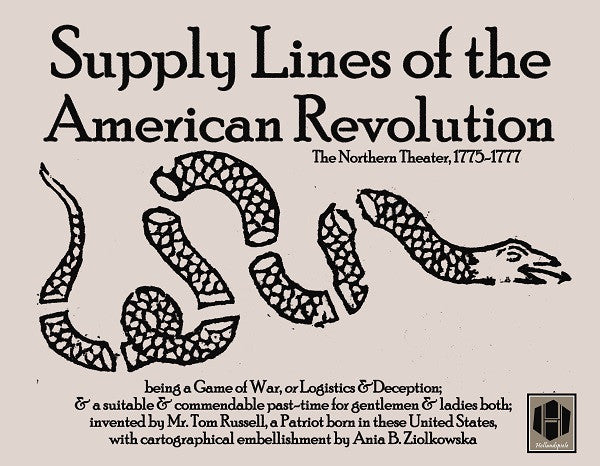 Supply Lines of the American Revolution: The Northern Theater, 1775-1777: the only thing longer than its title is the time I've spent working on it. I started working on the game about seven years ago. As a result, the story behind the game, its genesis, and its evolution is something I remember only hazily, like the words to Greensleeves, or what I had for breakfast this morning. But here goes. So, seven years ago, I had exactly zero published games to my name. At that time, I was mostly playing and designing Euro-style games. I had dipped my toe into...
---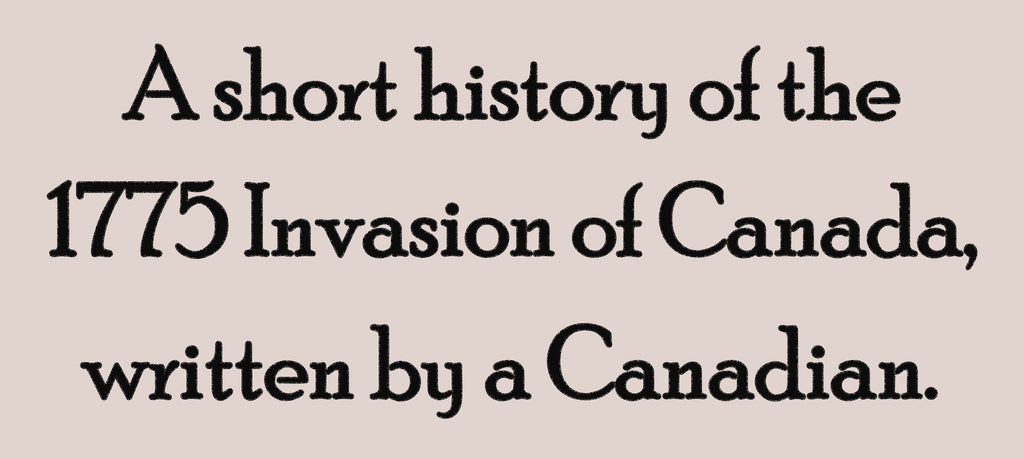 Brian posted the following as a comment on our recent piece on historical incentives. We thought that, like David S. Pumpkins, it was its own thing, so we asked Brian's permission to share it as a separate post, and he kindly agreed. "Boneheaded in hindsight" – there's the money quote. I don't like idiot rules any more than you do – I'm perfectly capable of doing new stupid things all by myself – but there needs to be some array of mechanisms and incentives to impel players to do things that are foolish now, but were done then for a...