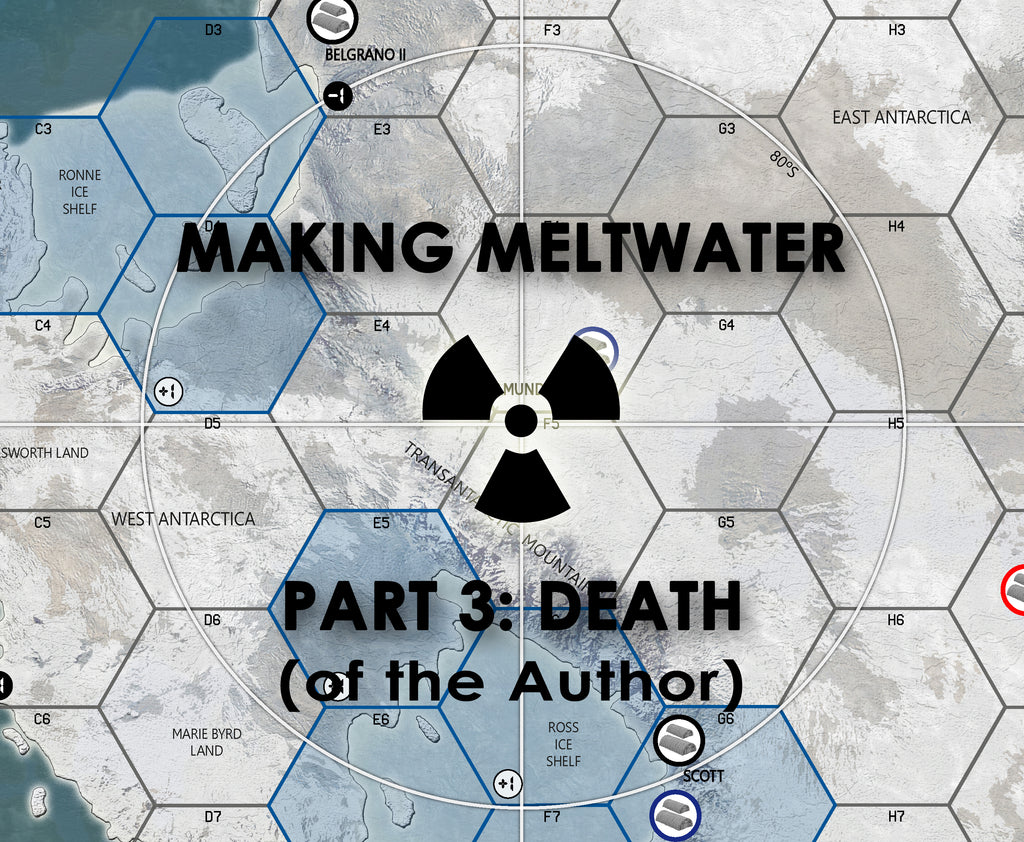 I think every designer wants to feel like a genius artisan? You want to make something that feels like an impossible effort, something that radiates blood and sweat and toil. Something that evokes the same sort of awe you feel watching a glassblower work, hours of patient coaxing guided by years of diligent training. You want the player (that kindred spirit!) to stand at the edge of your board and get a little vertigo, imagining the climb. Which is why I'm vaguely embarrassed that Meltwater just kind of happened to me. The very first prototype. In March of 2016, I...
---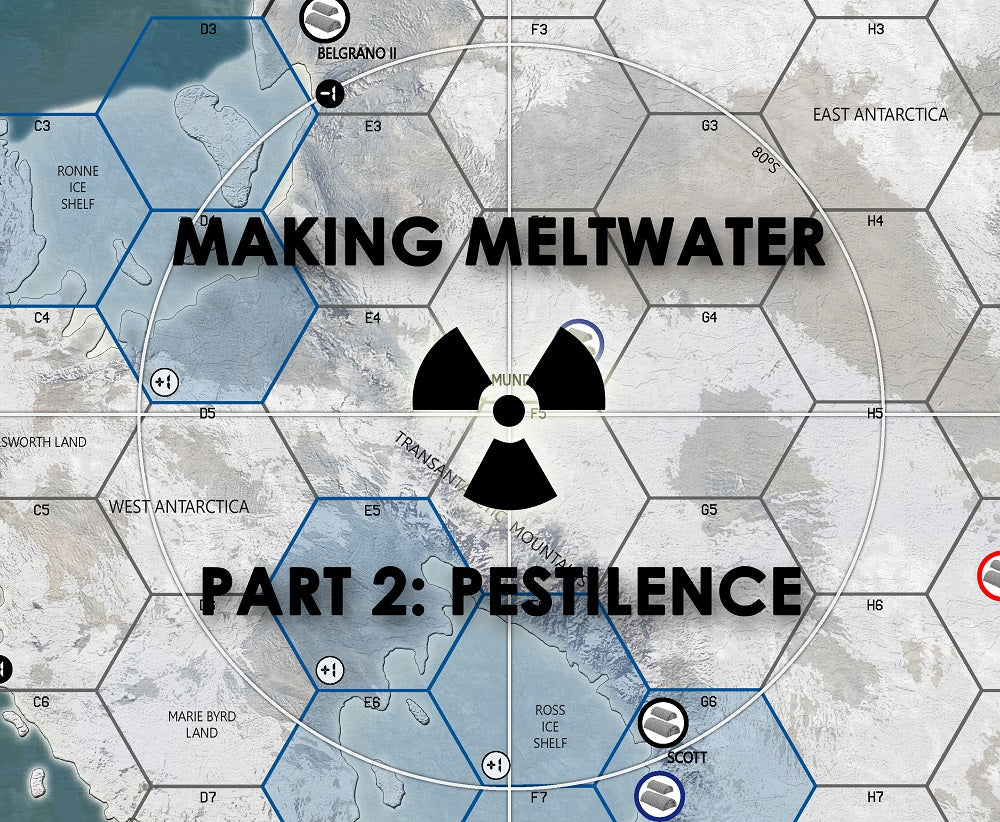 Meltwater is not in any way a deep mathematical simulation of the viability of Antarctica. I'm neither a demographer nor an ecologist; I'm a housewife with a history fetish. It was always meant to be first and foremost a game. But games are a form of narrative art, or at least a form of narrative media. Each game conveys, if not an outright message, a frame to view its subject through. And frames, perspectives, biases have added weight when we tackle historical and sociological subjects. We have a responsibility as creators to understand what our work says, even by omission....
---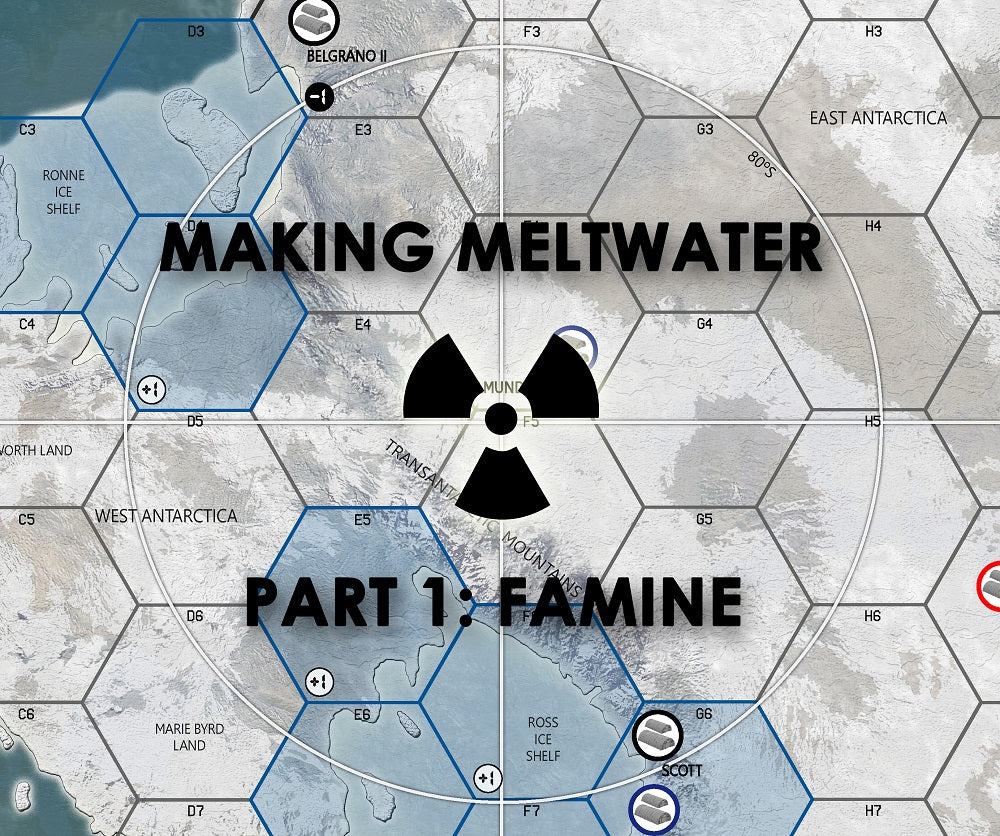 If Meltwater has a grandmother, it's probably Brenda Romero.   Romero is probably best known in our sphere for her board-games-as-art-pieces, most notably the controversial Train, a game which unknowingly casts the installation attendee cum player as a Nazi collaborator and asks them how they would like to continue. The piece has a complex legacy, and quite a few admirers and detractors both. I'm not here to talk about Train, specifically. Train was part of a larger body of work, titled The Mechanic is the Message. I'm more interested in a different entry in the series: Síochán Leat ("Peace Be With...